Within ourselves we are many
and yet one and unique
Do you long for letting your various female sides run free?
Do many souls dwell, alas, in your chest, but are you fed up with just living one (main) role?
Do you lack continuous and sustainable support for your development towards self-consciously lived femininity?
Are you tired of attending workshop after workshop and after initial euphoria then sinking back into old patterns?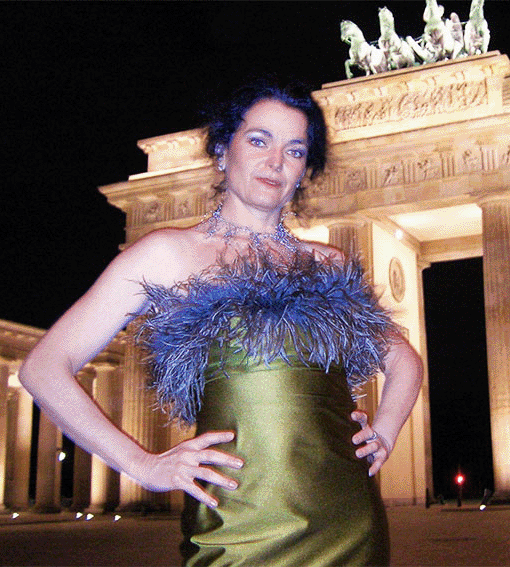 Onto new shores! Come to the archetype annual program because:
Every archetype once experienced leaves traces in your soul and very specifically in your behavior.
A female role once lived out creates a small path in the woods.
The whole circle of primeval female roles is a freeway towards free self-expression, for wholeness and healing.
What are the benefits of participating in the archetype program?
Anxiety-free living out your female archetypes, in order to be able to face life freely and confidently.
The ability to get beyond drama and sacrifice.
Being able to choose joy and ease time and time again.
A loving, generous relationship with yourself and all of your facets.
Courageously broadening the boundaries and breaking obstructive taboos through stage coaching.
You will lose the fear of showing yourself!
Because of the non-judgmental atmosphere within the group you will feel secure and will be able to show yourself outrageously in your entire splendor and – very importantly – also in all your darkness.
You gain an expanded, more sassy and more fulfilling version of yourself!
In the archetype annual program, I offer you all my skills. Here is a concise summary of my whole toolbox of techniques:
Archetype coaching
Intuitive healing painting
Theater-stage coaching
Singing and voice expression
Visionary and body energy work
Applied, ancient female knowledge
Rituals and ceremonies with a shamanic background
In coaching, we go into great depths, track down the inner daemons and open up new opportunities.
There will be many eye-opening experiences coming your way.
With ceremonies and rituals, we energetically implement the fulfillment of your heart's desires.
The archetype annual program is a deeply transforming annual cycle!
My program is designed for 6 to 10 participants and consists of:
4 face-to-face group meetings
from Friday evening to Sunday afternoon
6 group meetings online
of 60 min each
6 individual coaching sessions
of 60 min each
Next annual program starts June 19, 2020
Are you ready to really be open and take yourself through thick and thin,
with lots of laughter, light-heartedness and light-footedness?
If so, sign up!
I am available for a free 30-minute get-together.