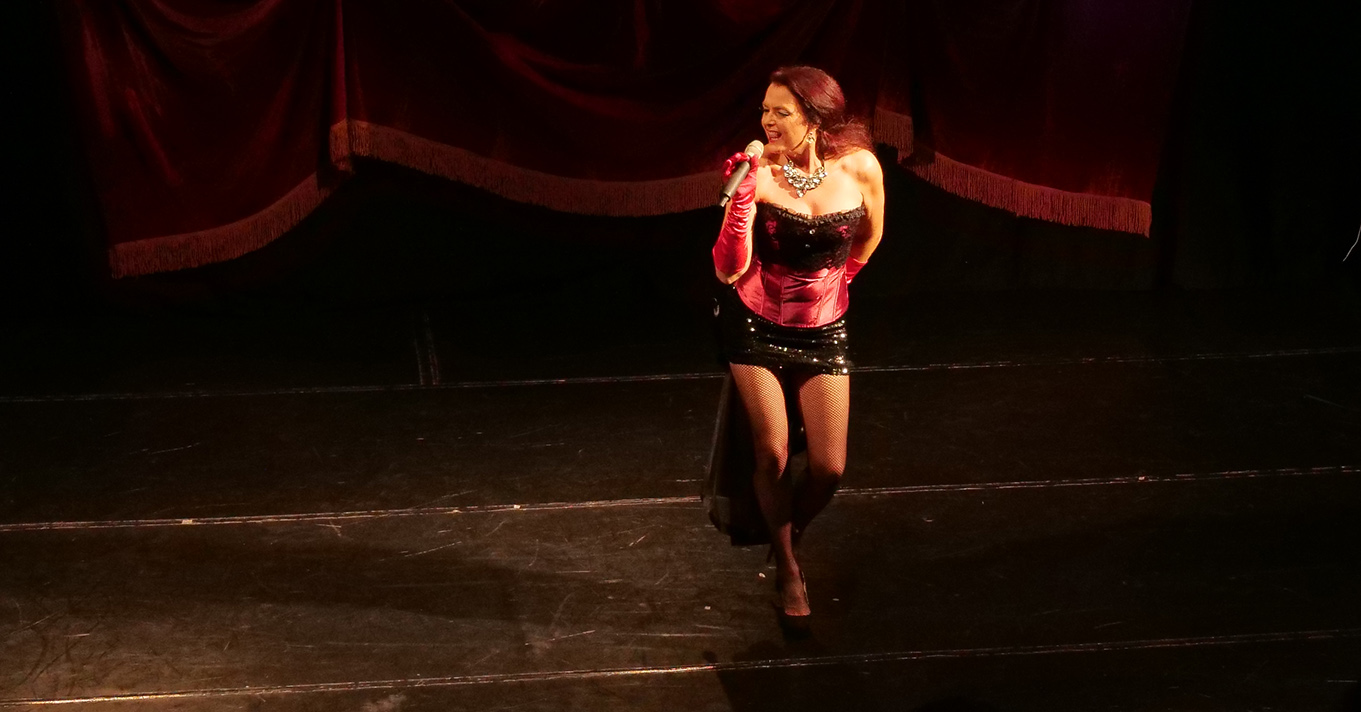 Karin is a cross and out-of-the-box singer
Karin's unconventional and a little heretical approach to the big emotional issues will
leave you languishing for these classic heroines. You will feel them alive and up close.
With a mischievous and humorous wink, she is not afraid
of being close to kitsch and teasing burlesque.
"TimeOut Magazine London"
I do not allow myself to be restricted to one style, I am many and yet always ONE.
My multifaceted stage characters captivate their audience with their passionate and light-blooded embodiment of various archetypes of female heroines.
They boldly skip the boundaries of different musical styles: from well-known opera arias, operetta songs, musical songs to unexpected connections to the musical modernity of rock, folk and jazz. They even build a bridge to the naughty chansons of the wild 20s.
In an unorthodox representation, the audience encounters a hot-blooded and lustful Carmen, a narcissistic Musetta from the opera Boehme, a Violetta from the Traviata overwhelmed with self-pity and tragedy, and an unapproachable Lola from the film "The Blue Angel" or Brecht's pirate Jenny from the Threpenny Opera. Showing a perfidious penchant for sadism.
She is also the cabaret girl who brings her unforgettable ancestors Marlene Dietrich and Zarah Leander to life with a smile and a wink. She freely interprets other famous pieces from the Threpenny Opera and then connects to Sally Bowles from the musical Cabaret and Roxy Hart from the musical Chicago.
So it is possible that feminine characters meet. Such as Mozart's Celina from the Don Giovanni opera, with her wish to finally be touched by her boyfriend, meets Janet from the Rocky Horror Picture Show, who faces a similar dilemma 300 years later ..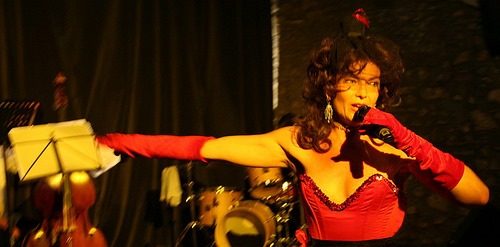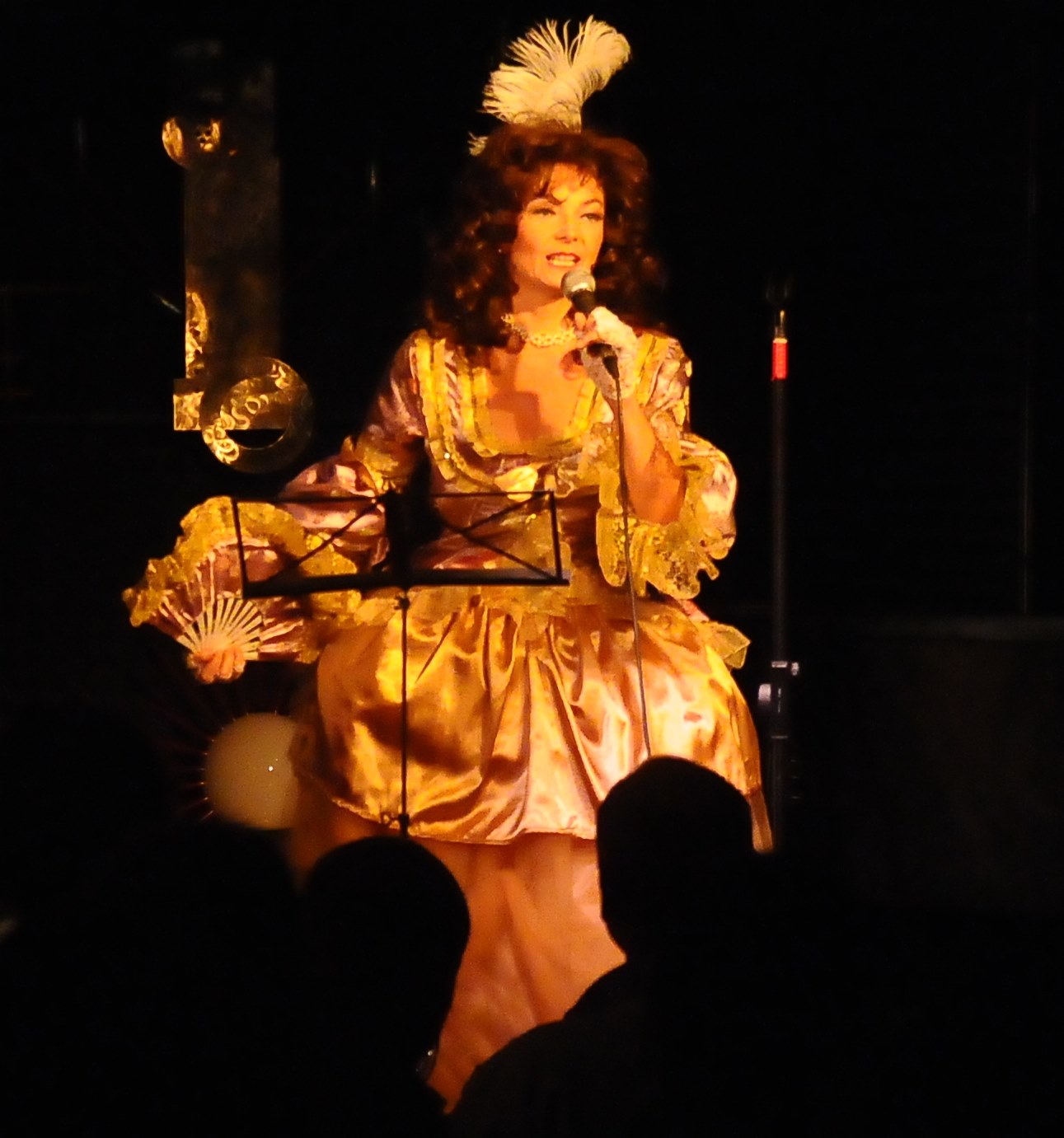 I have performed among others:
Royal National Theatre Southbank, London
Soho Revue Bar, London
Soho Theatre, London
Covent Garden Theatre Museum, London
Amsterdam Dance Festival
Kleinen Nacht Revue, Berlin
Tanjas Nachtcafé, Berlin
Comedy-Club Scheinbar, Berlin
BKA-Theater, Berlin
Folk Club, Zürich
Carré Noir, Biel
Teatro Goldoni, Bagnoli di Sopra, Padova
I am available as a trio and with a big band or instrumental playbacks…  But never without costumes… 🙂