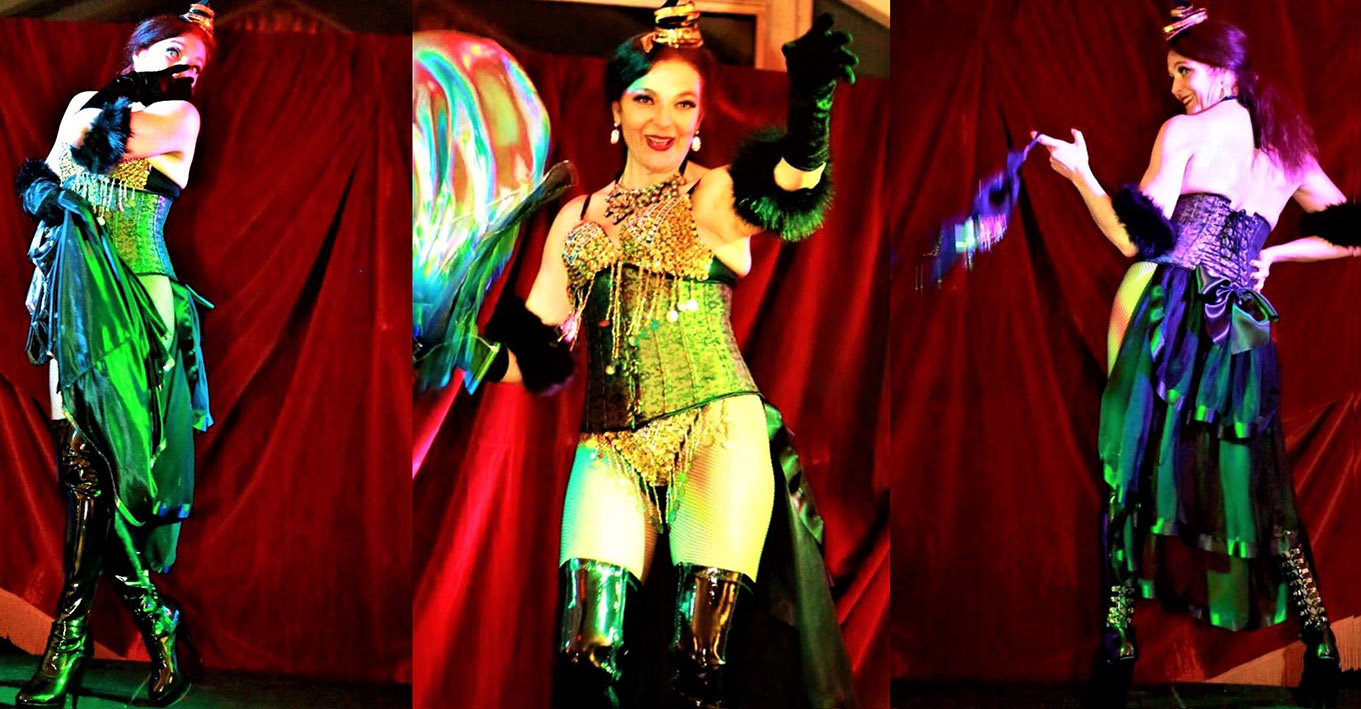 Don't be afraid of glamor!
Reveal yourself to the world in all your beauty and potency
But you don't dare because it's vain
             and then, what do the others think?
    and besides isn't it outrageous
                     and attention-grabbing
and I'm not a sex object!
            and I don't need that or… do I?
In my burlesque school "Ecole des Femmes" I will show you how you can dissolve this self-boycott and how you can get something new – and something you have always suspected to have in you – to vibrate in you.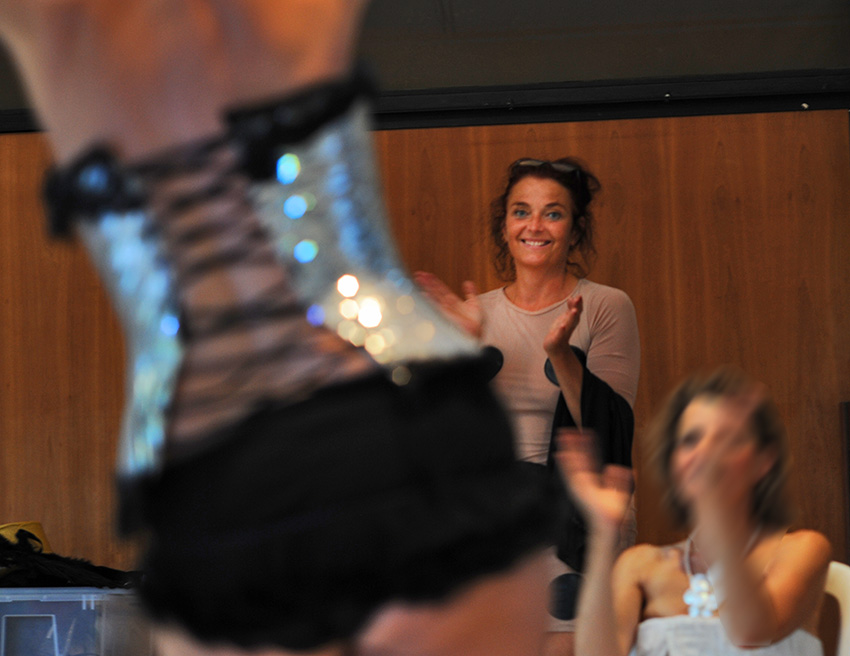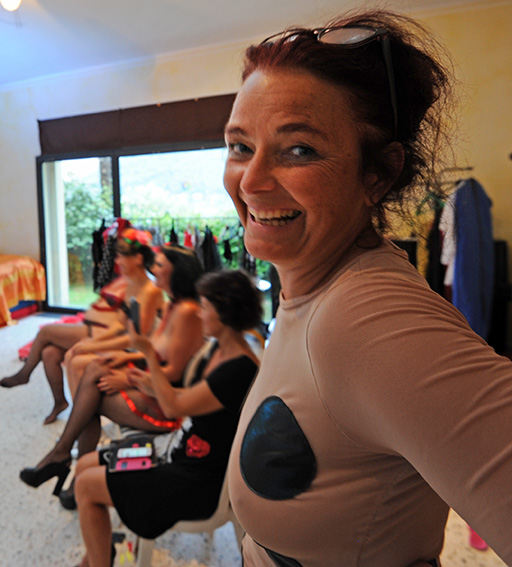 Why Burlesque of all things?
Burlesque is a fantastic tool to track down our taboos and energy blocks and to let our beauty shine brightly.
If the energy is stimulated on one side, it sets all other parts in motion and heals.
That is why it is so important for us women to show ourselves because we are exhibitionists by nature.
We attract like a magnet, but the magnet has to be charged to be able to attract.
Our attractiveness is based on the energetic vibration of pleasure and joy!
The magic word here is Sexualness!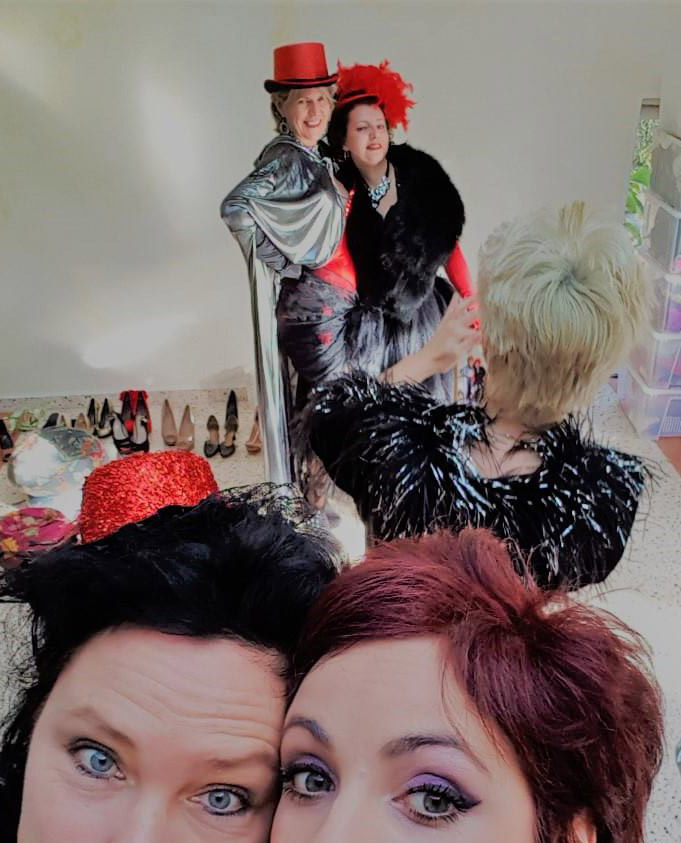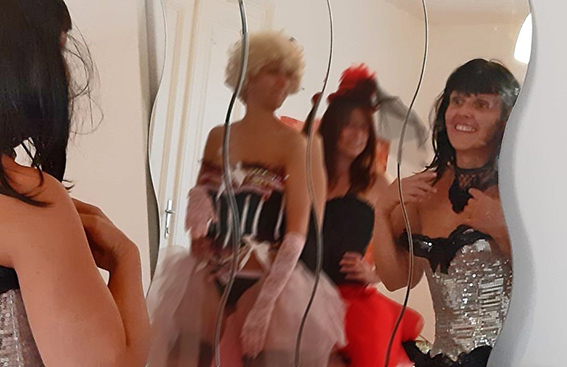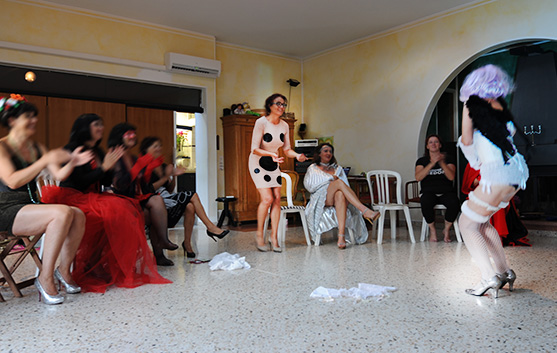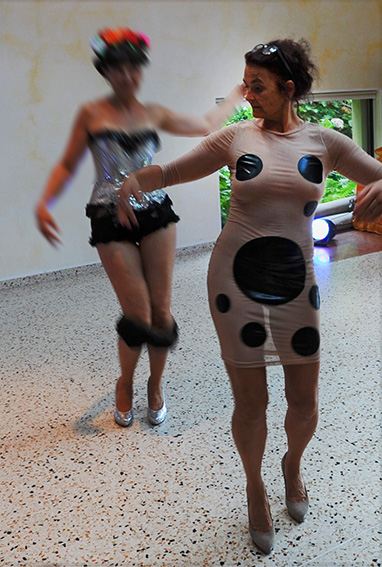 Have a look at my school of Burlesque "Ecole des Femmes":
3 hours essential introduction
to the secrets of burlesque
Afternoon or evening
also as Hen party
 "Glory Woman"
"CHE DONNA"
weekend seminars
and ongoing courses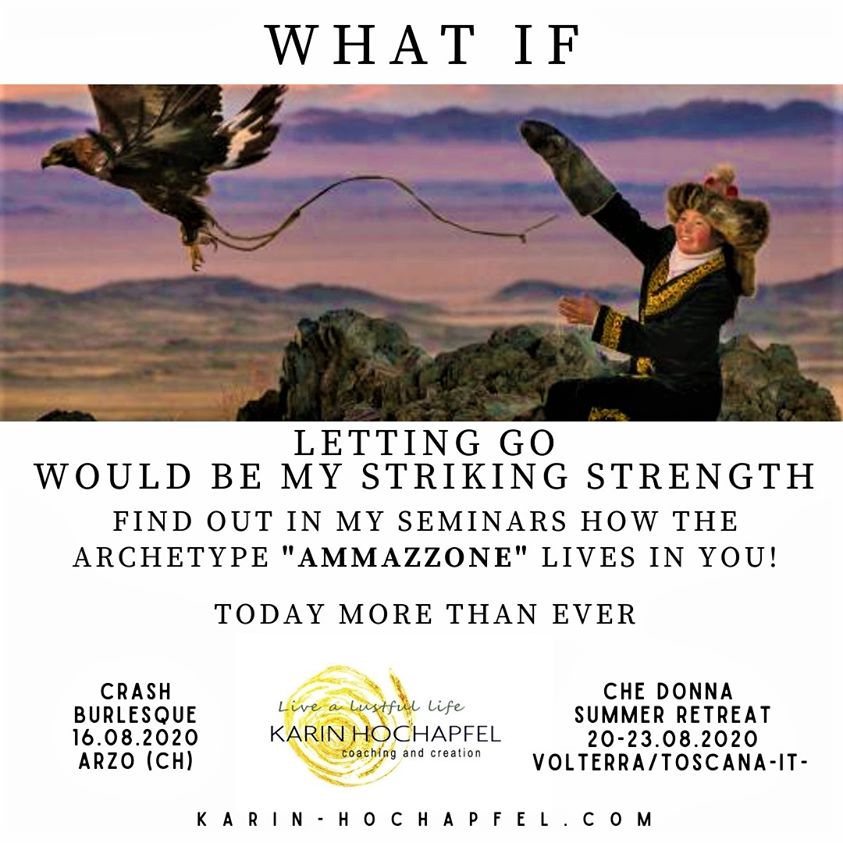 Order here your free minicourse Burlesque
Once registered I'll send you
the 3 videos of the course
via email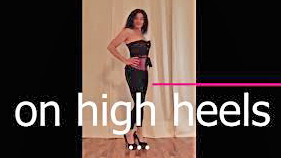 Learn the basic Burlesque movements and connect to your sensuality
Increase your charisma!
Please note the following conditions before submitting the form:
By submitting the form, you agree that we will save your form
and use the data to process your project request.
Your data will be transmitted over an encrypted connection.
We do not give information to third parties.
Additional information and instructions
for cancellation are in the privacy policy.